Narrowing down a place to build your home can be a more intricate process than many people expect. Choosing a state is one thing; whether you are moving for work or another reason, the state, and even the city, is often already determined. But then there is the variety of surrounding neighborhoods with their own community, vibe, and location. If you have narrowed your housing search to Mesa, Arizona, here is what you need to know about the city and its best neighborhoods.
Mesa, AZ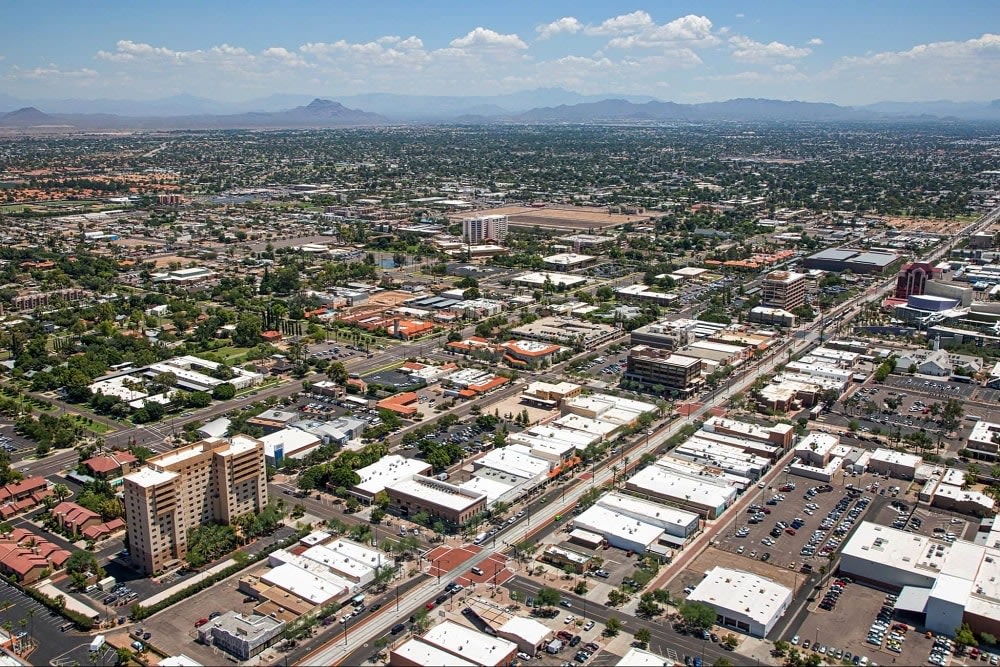 The third largest city in Arizona, Mesa combines a low profile with a large number of local attractions. It is the location of various fan-favorite sporting events and the home of a vibrant artistic community with many theaters and galleries. In addition, the city offers exciting outdoor adventures which attract out-of-town visitors. The nearby hills and mountains give residents the opportunity to explore various hiking and biking trails, providing a great experience and beautiful views. The city is also about four hours away from the Grand Canyon.
How far is Mesa from Phoenix?
Mesa is 19 miles from Phoenix, Arizona, a distance that can be traveled in about 25 minutes by car, depending on the traffic.
Is Mesa, AZ, safe?
Despite its significant size of nearly 20 miles, leading to Mesa being split into East Mesa and West Mesa as a nickname, and its population of approximately half a million people, Mesa is in the
top five
of the U.S.'s safest large cities. It is considered one of Phoenix Valley's safer places.
Red Mountain Ranch
To the northeast of Mesa, the master-planned neighborhood of Red Mountain Ranch covers more than 800 acres. The neighborhood is conveniently located near the Red Mountain Freeway and offers stunning views of Red Mountain all year round. Currently, the neighborhood comprises just over 1,600 single-family houses. A desert oasis with resort-level amenities and a first-class golf course, the neighborhood offers a strong sense of community.
Dobson Ranch
One of the state's first planned neighborhoods, Dobson Ranch offers a mixture of townhomes, condominiums, and single-family properties built around a lake. The neighborhood puts its resident's needs as a top priority, providing exceptional schools, a nearby library, and a lakeside park. Dobson Ranch is well-connected and conveniently located, with easy access to the freeway and only a few minutes of travel to the Phoenix Sky Harbor International Airport and the Banner Desert Hospital. This one-of-a-kind community has a classic charm mixed with a lively atmosphere.
Eastmark
In the middle of Mesa, you can find Eastmark, the neighborhood for all lifestyles. Possessing innovative amenities, award-winning schools, and gorgeous floor plans, it is no surprise the neighborhood is known as one of the top-selling communities in Arizona. It has maintained its high rank for four years running.
Parkwood Ranch
Parkwood Ranch is found between Crimson Road and Southern Road. This neighborhood is a popular place for both young professionals and families. Considered one of the best neighborhoods in Mesa, it boasts more than 40 acres of parks and an active community with many neighborhood events like its fall festival and various yard sales.
Superstition Springs
With a fun, welcoming, and exciting atmosphere, Superstition Springs is a great place for families with children and seniors. The neighborhood is dog friendly, with well-lit streets and easy-to-find parking. It boasts some fantastic schools, the Superstition Springs Center, and the Superstition Springs Golf Club.
Sunland Village
An active adult seniors community, Sunland Village has over 2,400 properties made up of single-family homes and condominiums. The nearby Superstition Mountains offer a stunning view, and the neighborhood provides top amenities, like the fitness center, golf course, pool, and an expansive auditorium. Sunland Village has plenty of activities to engage its residents.
Northgrove
Northgrove is a well-established neighborhood with a wide variety of housing types, including condos, townhomes, and single-family houses. Most properties were constructed in the mid-1980s, though many have been revamped and renovated.
Mesa Grande
With houses established from 1970 to 1999, Mesa Grande is a well-established community mostly comprised of small and medium-sized single-family properties. Mesa Grande is often considered one of the best places for young professionals and families to build a home.
Apache Wells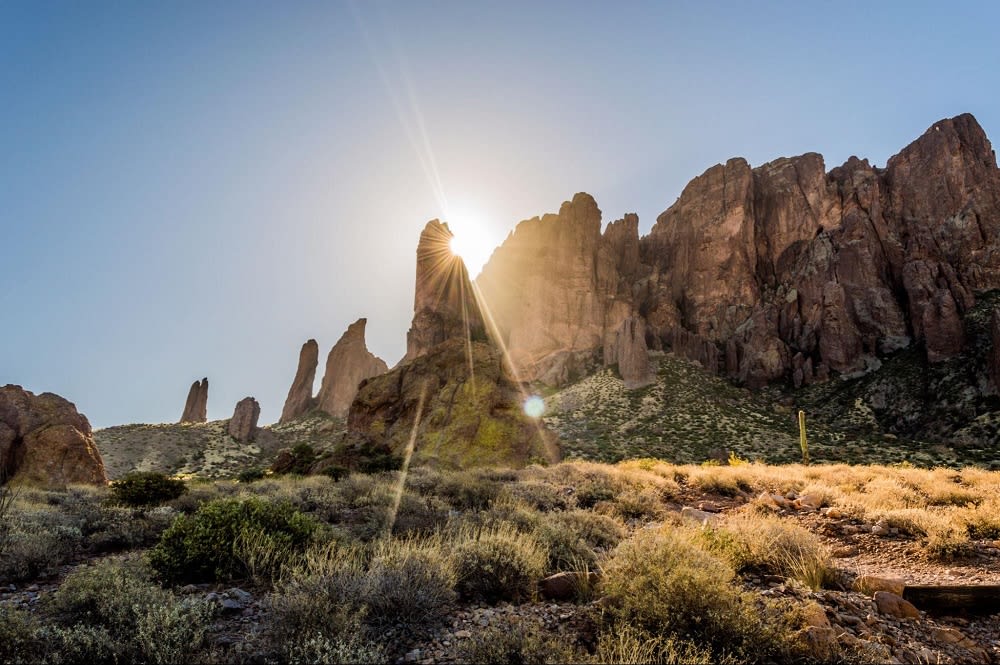 30 minutes from downtown Phoenix, Apache Wells is another 55+ adult community. Residents have a wide selection of single-family homes, condos, and attached homes of various styles, prices, and sizes. With many events, activities, clubs, and a selection of resort-level amenities, the neighborhood can keep its people busy all year round.
Rancho Del Mar
A well-established neighborhood full of medium-sized properties, Rancho Del Mar includes single-family houses, townhouses, and condominiums. Many of the houses include three to five bedrooms and two to three bathrooms. The neighborhood is near some of the best schools in the area.
Denise Hurd
With experience in Arizona real estate for more than 20 years,
Denise Hurd
is a fantastic realtor who uses immediate response and clear communication to make the buying and selling process both successful and rewarding. She is a Certified Residential Specialist, the most advanced real estate business accomplishment, with only three percent of agents holding the designation. Graduate of the Realtor Institute, Certified Land Sales Specialist, and Accredited Buyers Representative are some other titles she has earned. Contact Denise about your Arizona property today.